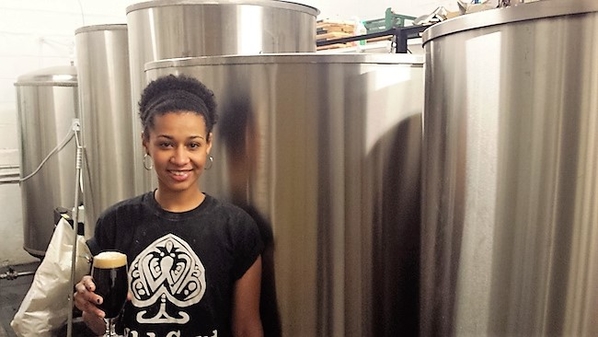 In a BBC Radio 4 programme, Brewer and broadcaster Jaega Wise visits breweries where a progressive approach to employing people with learning disabilities is pouring away preconceptions.
Helping tell the story is Michaela Overton, a brewer at Ignition in Sydenham, South London, a brewery founded to create meaningful work for people with learning disabilities, which has gone from glorified homebrew to running two taprooms selling their beers. In this programme, we follow their collaboration with London brewer Gipsy Hill to make a beer as part the Social Brew Collective.
Jaega joins in the project teams up with Spotlight Brewing in Goole in East Yorkshire. There she meets Neil, Michael and Kev and Ric who are making beers with names like Undiagnosed and Spectrum to raise awareness of learning disabilities.
Jaega finds opportunities like these in the food industry are hard to come by for most people with learning disabilities so she meets Mencap's Natalie Duo to talk about her work training potential employers in the changes they can make to create a more accessible workplace.
 This is a link to BBC Radio 4's Food Programme broadcast on 12th and 13th January: https://www.bbc.co.uk/programmes/m000d6s5